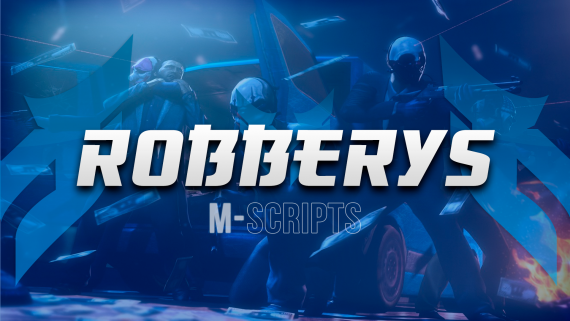 ROBBERYS
12.50EUR
10.63EUR
Package Description
Hi!
Video: Click Here
Config: Click Here
# Information 
Level system depending on robberys.
The higher the level, the bigger the robberys are and pay more.
Optimized.
# About
A simple script that allows for some mini heists.
# Level System
The level system depends on the heists, whenever you do a heist you receive XP the higher the level the greater the reward.
# Dependencies
All dependencies are included in the package.

Utilizes the FiveM Tebex Escrow system.